Project Update:
Follow along with us as the building progresses. This webcam feed is of the front of the building where the THRIVE Center and expanded weight room will be housed. Relocating the weight room equipment makes space to start building full-size locker rooms for the aquatic center in early 2020.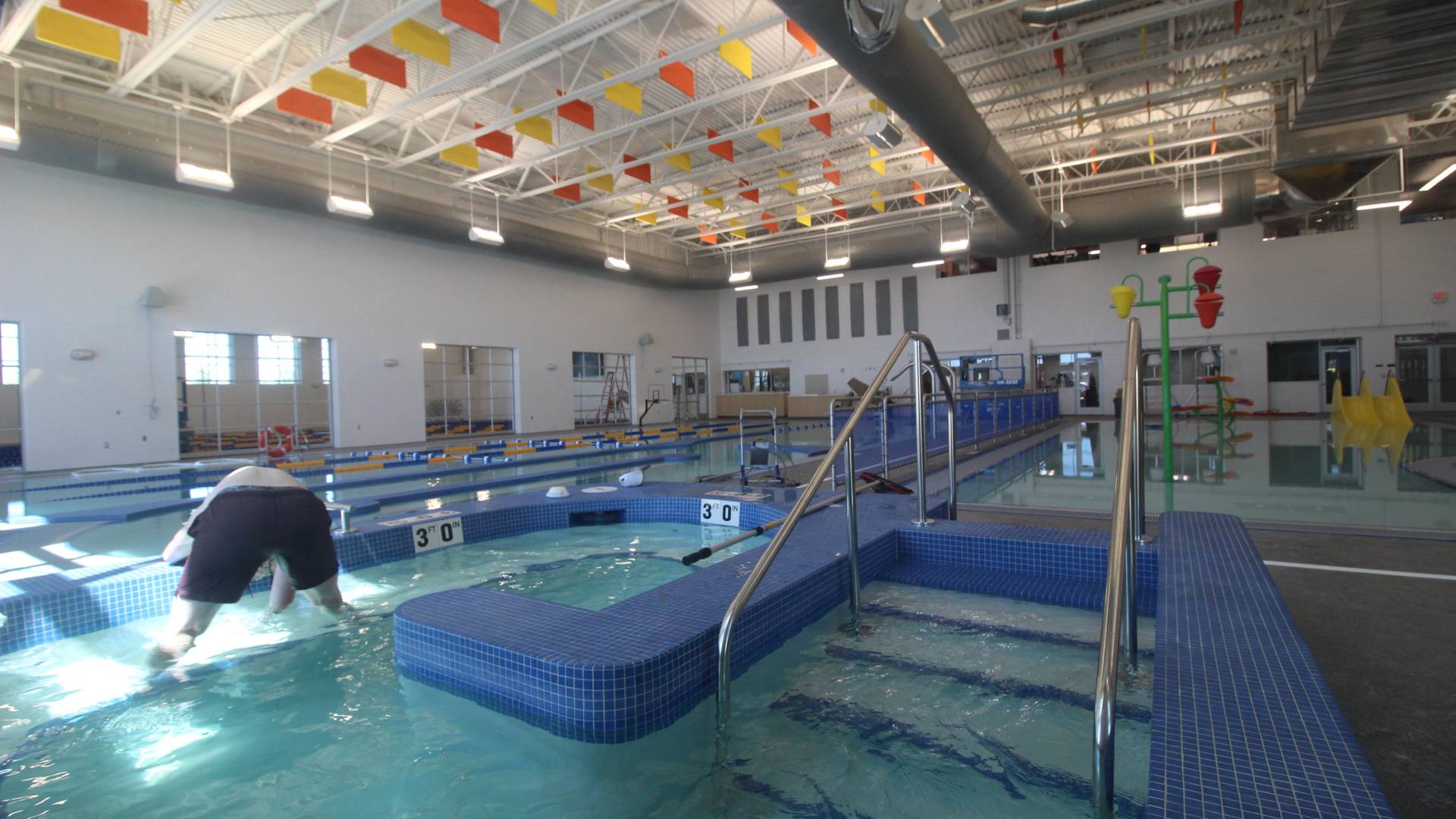 An aquatic center is a place where community is built, nurtured, and embraced.
On August 15, 2019, the Treasure Valley Family YMCA broke ground on the South Meridian YMCA Aquatic Center, a full-sized community recreation facility and competitive swimming venue at the South Meridian YMCA.
Meridian is one of the fastest growing cities in the U.S. It is the second-largest city in Idaho and does not have an indoor aquatic center. This is especially vital to our community as drowning is the second leading cause of accidental death of children in the U.S. Idaho consistently ranks in the top five states for the highest number of drownings per capita. Swim lessons save lives.
With growing interest in recreational and competitive swimming, the South Meridian YMCA Aquatic Center will provide much needed practice and competition space for young swimmers across the Treasure Valley.
SOMETHING FOR EVERYONE
The 22,000-square-foot aquatic facility will include:
• Lap and lesson pool
• Recreation/family pool
• Waterslide
• Lazy river
• Locker rooms
• Kids pool & beach entry
• Outdoor splash pad
Through the generosity of Treasure Valley individuals, families, companies, and foundations the Treasure Valley Family YMCA has raised approximately $13 million of the $15 million needed. The final phase of the capital campaign has begun with a goal of $150,000. If you're interested in finding out more about donating to the Aquatic Center, please visit our website.
GIVING TO THE CAMPAIGN
Donors will be honored by contribution level on a recognition wall within the Aquatic Center. The first $50,000 in donations will be matched by Together Treasure Valley!
| YOUR GIFT | DONOR LEVEL | DONATION RECOGNITION |
| --- | --- | --- |
| $5,000+ | Whale | large donor tile, bag, beach towel & decal |
| $2,500–4,999 | Shark | medium donor tile, bag, beach towel & decal |
| $1,000–2,499 | Dolphin | small donor tile, bag, beach towel & decal |
| $500–999 | Sea Turtle | shared donor tile, bag, beach towel & decal |
| $100–499 | Salmon | bag & decal |
| $50–99 | Starfish | decal |
The Y is committed to strengthening communities. Every day, we work side by side with our neighbors to make sure that everyone, regardless of age, income, or background, has the opportunity to have the Y experience. Our Financial Assistance program makes this possible.